Are you looking for high paying affiliate programs to increase your blogging income?
Don't worry, high paying affiliate programs are not in short supply but, they can be difficult to spot.
What's the big hype around these high paying affiliate programs, anyway?
Well, high paying affiliate programs pay much higher than your typical affiliate program.
6 Best High Paying Affiliate Programs
At the end of the day, it's about working harder, not smart, right?
So, you can exude the same amount of effort to produce 3 affiliate sales per month and get much different results.
Here's the difference between a regular affiliate program and a high paying one, like we'll show you down below.
Regular affiliate program pays $2.40 commission per sale so, 3 sales is $7.20.
High paying affiliate program pays $40 commission per sale so, 3 sales is $120.
$120 compared to $7.20!
There's no difference in your work or effort but you can see, you earn more than 15 times the amount if you go with the high paying affiliate program.
So, we recommend you focus on these programs to amplify your income. It will be exciting to know that your dozen or so referrals (or more!) could increase by 15 times or more.
Hang onto your seats, and check out this roundup of 5 high paying affiliate programs to knock your socks off!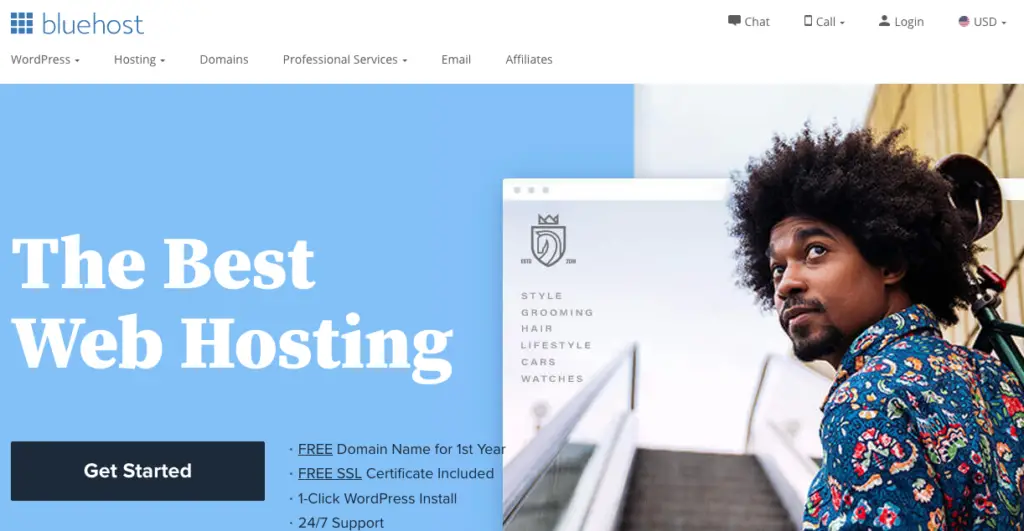 Bluehost is web hosting. Hosting is for bloggers are web creators that want their self-hosted website on the internet.
Bluehost offers a ton of perks with their hosting plans like SSL certificate, free domain, and much more.
As a customer of Bluehost, I cannot speak more highly of them.
If you have multiple sites, you should consider switching if you are not with Bluehost already because they really are phenomenal.
Not to mention, $2.95/month for hosting. You cannot beat that! My former host was $12/month..yikes! Their affiliate program pays a nice $65/referral with the potential for raises in the future.

HerPaperRoute offers training for bloggers and entrepreneurs on everything from:
Blogging & WordPress
Content creation
Pinterest marketing
Email marketing
Affiliate marketing
Website Flipping
This blogger-created course is all about flipping micro websites (like how I've earned five figures per month flipping sites) If you don't know about flipping, here's what you should know.
Micro sites are small starter sites that are created in various industries like,
Flipping is an industry all around us:
Real estate flipping: buying foreclosed homes, renovating and flipping!
Pawnshop operation: pawn shops buy used merchandise low and sell high, flipping the product for profit!
Retail: retail businesses buy products at wholesale cost and flip for the retail cost!
Domain flipping: buy a domain low and sell high (I've flipped $10 domains for over $1,200!)
With websites, it is totally easy.
No tech skills required
No specialized skills or expertise needed
No college degree required
The only things you need are: your time and a modest budget ($50 to $100 for startup costs, which go toward buying hosting and domain for your first website)
Websites are pretty cheap to make, to be honest. And anybody can flip sites. They are created for the sole purpose of selling.
You can make a lucrative living creating and selling these small sites and that's what this course, The Art of the Micro Flip teaches you!
As an affiliate, earn 30% commission, or $39.60 per sale!

Also a paid subscriber of Tailwind!
I have been using Tailwind for years.
In fact, I actually have multiple paid accounts, that help me manage the social media on my various websites.
It is a social media scheduling tool.
They are an indispensable social media scheduler for bloggers and brands. In a few clicks, schedule all your Instagram and Pinterest posts for the day, week, month!
If you want to save time and run your social media stress-free on autopilot, Tailwind is your tool to do that!
Their affiliate program pays 15% so on the $120 annual plan (that I have), you'll earn a cool $18!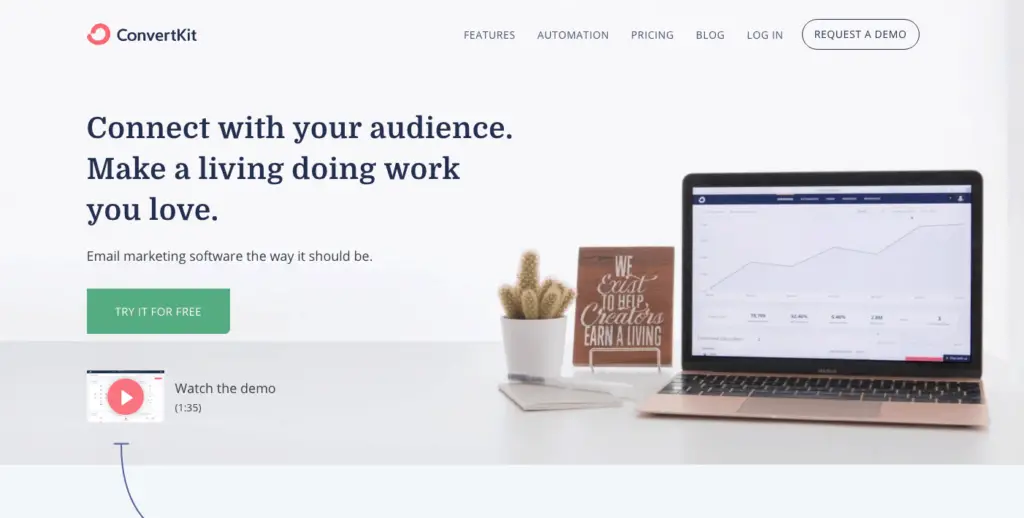 This email marketing tool helps businesses create funnels, email sequences, newsletters and announcements to their email list.
The easiest email marketing tool I have used and I've used a lot!
Their target audience is bloggers, brands and creators so they keep them in mind when developing their awesome suite of email marketing tools.
Because a Convertkit membership is a monthly subscription, your commission is also recurring monthly!
You will earn a nice 30% commission on referrals so a $49.99 monthly plan will make you around $15/month recurring on each sale!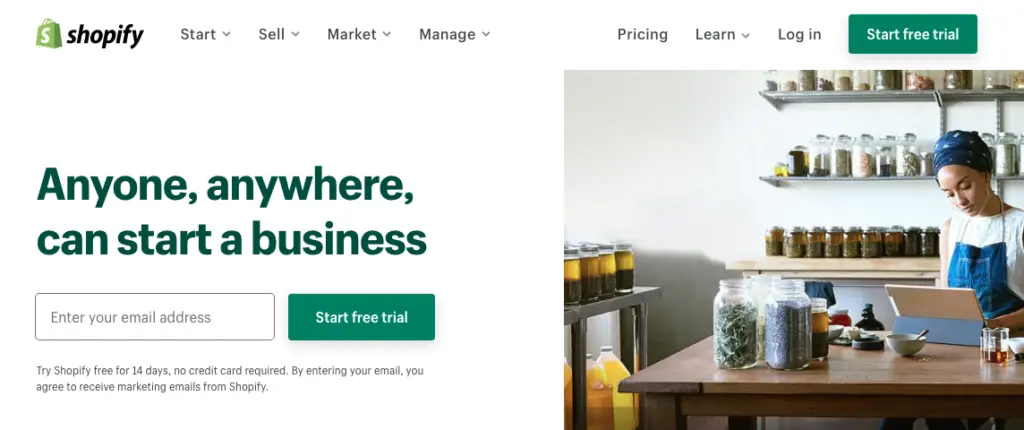 Shopify is a great choice for anyone wanting to start an online eCommerce store. They have everything you need to start a successful online store.
Their payout structure a bit difficult to get your head around but usually you'll earn around $30 per referral.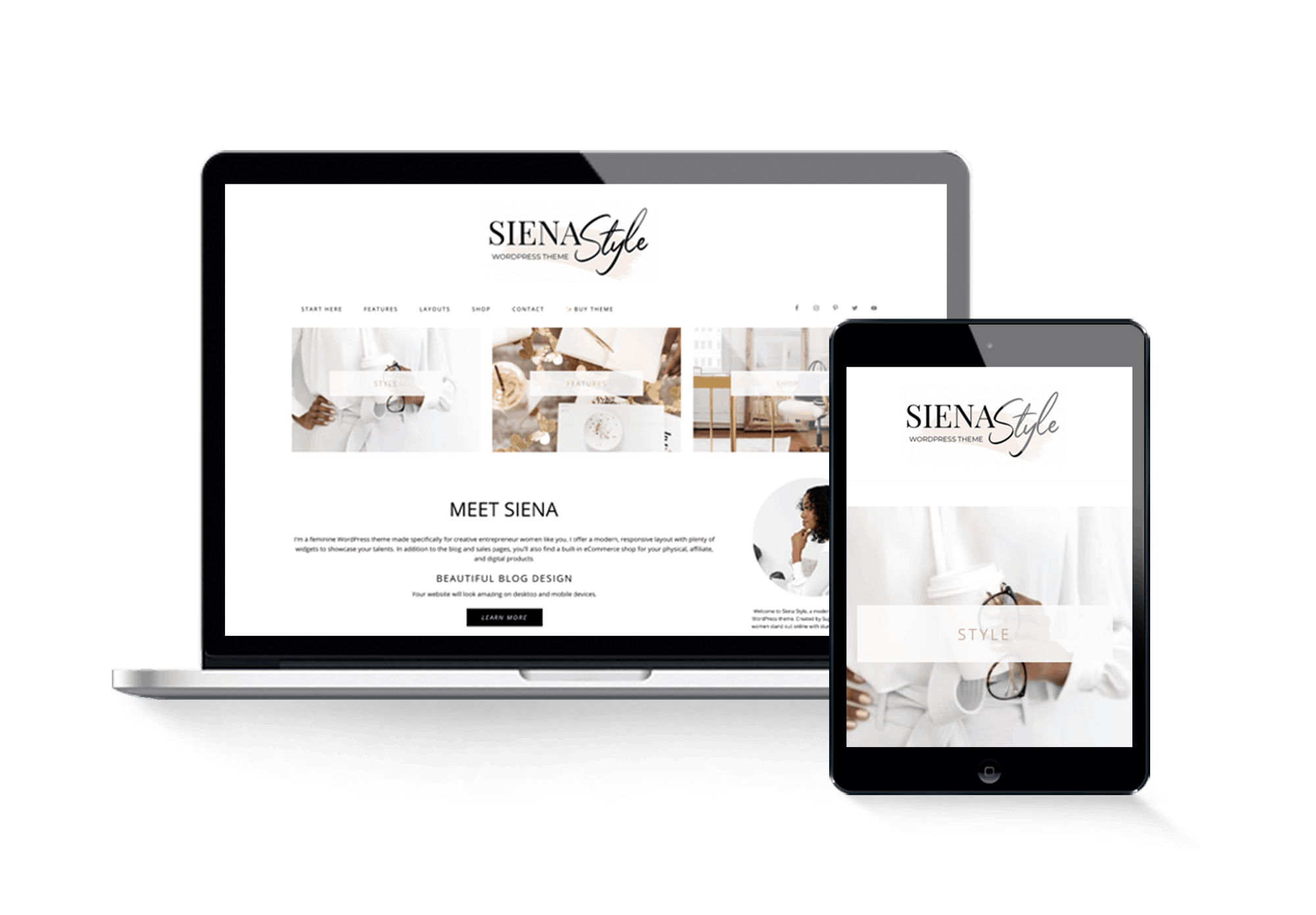 SugarAndCode.com offers beautiful, feminine WordPress themes and templates. Earn 30% as an affiliate!
Join the Sugar+Code affiliate program here.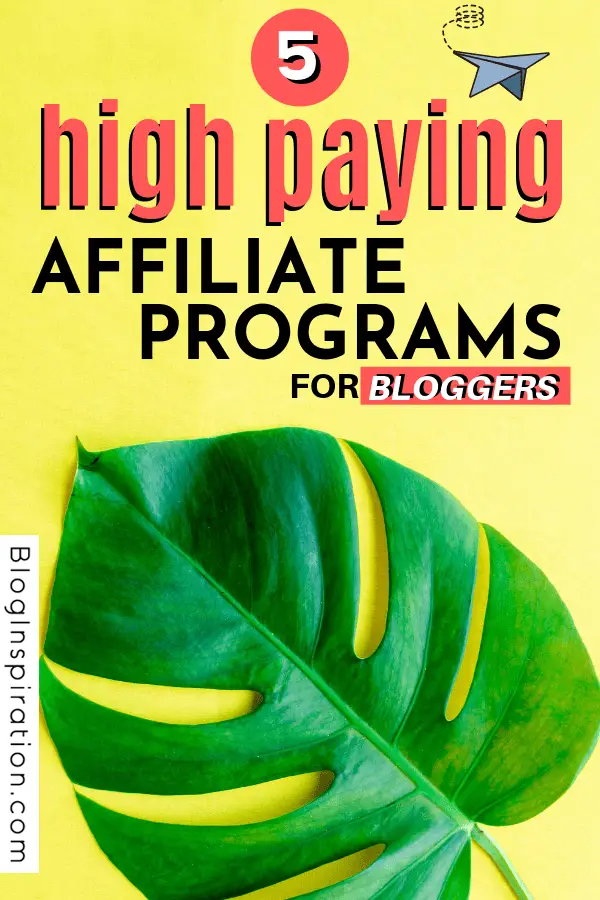 More Blogger Created Courses and Ebooks
Bloggers know affiliate marketing so it's no surprise that blogger-created products come with a generous affiliate program. Not every single one but a good bit of them do.
Here are some programs that pay nicely:
Bottom line, if you find a blogger created product, you can bet that they most likely have a generous affiliate program.
Picking the Right Affiliates
First, you want to know your audience.
Look at your demographic, age group, audience interests, what pages your audience visits the most, where your audience hangs out online, etc. Think about the products that they need and use in their life or business.
Think about the products you use for your business or products that serve the niche you are in. You want to pick products and services to promote that you yourself use and like.
Also consider how much the affiliate programs are paying you. Those $1 offers may be an amazing fit (and don't let me stop you go after those offers), but also be aware of the $10 offers out there that can be a great fit as well.
I mean, it IS all about working smarter, not harder, right?
Put those links everywhere
Don't be shy here. Put your links anywhere and everywhere. Write evergreen posts, share links with your email newsletter audience, etc.
This is big and a missed opportunity for many. When you write posts, put links in multiple places. Link in other posts, place links in graphics, etc.
Track your results
Nothing is worse than putting in all this hard work and not tracking your progress and earnings. Make a spreadsheet of affiliates and track your growth. This will help you gauge what is working and what is not working.
Final Thoughts
There you go, 6 awesome high paying affiliate programs to start promoting.
What did we miss? Share your comments down below so we can continue growing this roundup list.
See you next time!
Keep Reading: Tips on how to make money blogging