Are you looking to increase your blog traffic? Having a hard time getting visitors to your website?
It can be tough sometimes, getting visitors to your blog.  You work hard to create high-quality content, share your story, educate your audience but, still no visitors. So, what do you do? I'm going to show you 11 ways to help you grow your blog traffic. Regardless of the type of blog you run, these 11 websites will help grow your traffic fast. You'll love these ideas because they can help you transform your traffic fast.
How to Increase Blog Traffic – 11 Ways
Check out these 11 best ways to increase blog traffic:
1. Use Social Media
Social media is going to be your right-hand man when it comes to your traffic. Start with joining  3 social channels for your biz and focus on those to drive traffic back to your website. Get Google Analytics installed and figure out…
Where your audience dwells?
Where are they hanging out online?
Whatever social networks are driving the most traffic, make sure to buckle down your efforts and focus on those networks.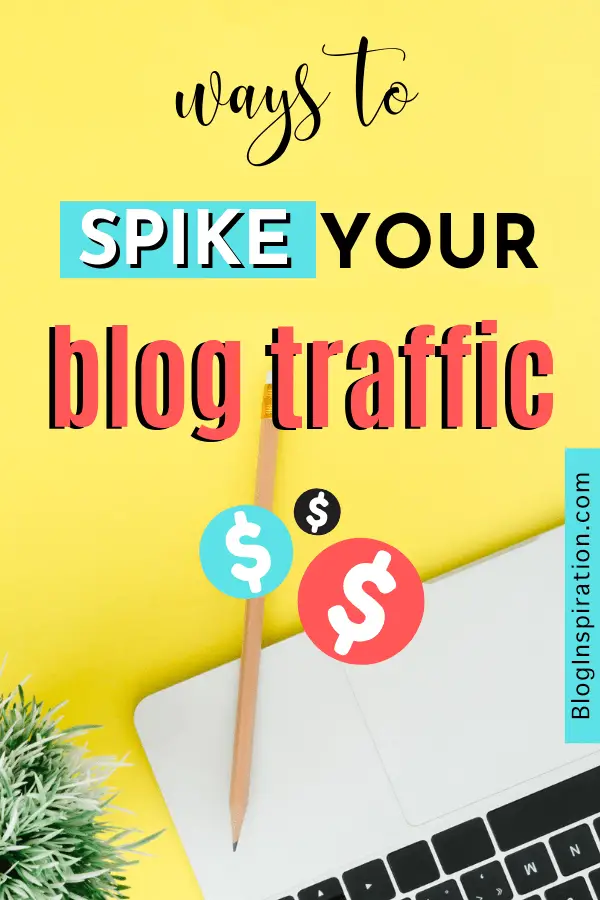 2. Increase Blog Traffic by Joining Social Communities
Social communities are so huge for traffic. These collective groups can help you up your traffic numbers almost instantly.
Consider this..
You join an engagement group for bloggers on Facebook and participate in a Clickthrough thread. It results in getting 100 new clicks to your website in one day!
Rinse and repeat daily for 3K visits per month and if you do this with multiple groups, you can grow your traffic even more.
This is just one example. You can also join groups and lists on other networks like Twitter, LinkedIn, and more.
3. Pinterest for Traffic
Pinterest. Pinterest is amazing for traffic. Here are some top tips to help you stand out on Pinterset
Optimize your Pinterest profile by using keyword-rich descriptions, pins, and board descriptions
Pin often, like 20X or more per day
Automate your efforts (Try out my favorite social tool, Tailwind, you'll thank me later :))
Get a business account and rich pins
Take the Pinterest Marketing course
Pinterest can help you propel your traffic numbers almost overnight. It's one of the easiest ways to go viral too.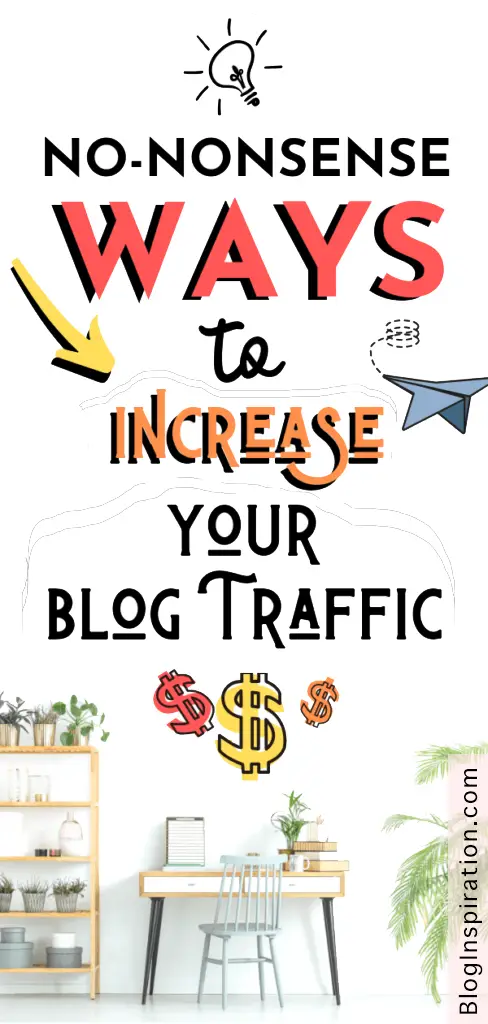 4. Increase Blog Traffic with Question/Answer Sites
Question/answer sites like Quora are great for traffic.
Join the site, build your profile and start answering questions.
Browse for your niche, then answer the question fully and thoroughly, like you'd be writing a blog post.
Make sure to use examples, images, screenshots, everything you would do for a blog post. It will make your answer stand out and increase the number of upvotes you get.
I've had answers on Quora get as many as 30,000 views! Give this a try.
5. Guest Posting for Traffic
Guest posting is a little known secret for web traffic.  It can feel incredibly daunting at first, but it is totally worth it.
Find sites in your niche that you can guest post for. Web creators are always hungry for content so it shouldn't be too hard to get approved for one or more guest posts.
It's easy..
Research niche websites
Then, pitch
Lastly, create your guest post and submit
Don't be afraid to start accepting guest posts on your site as well!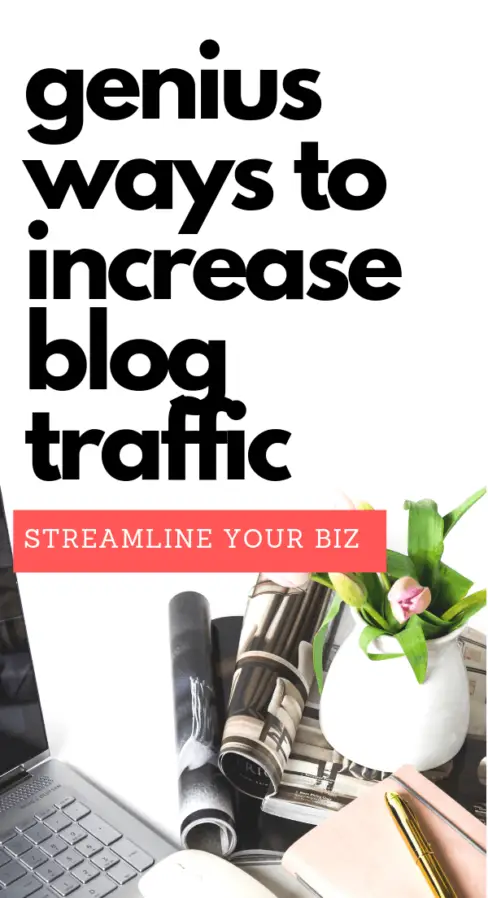 6. Mention Others
Feature other bloggers, experts, and web creators on your blog. Then, contact them to let them know!
This puts you in the forefront of their mind which means they may feature you back!
And, at the very least, socially share your content to their audience. People love a good shout out so you will do well with this one!
7. Reddit
Reddit is an underutilized traffic source that you can use to literally transform your traffic overnight. Here's how it works…
First you join Reddit.
Then you add value to relevant subreddits. Now relevant subreddits are those related to your blog niche.
So you will search Reddit to find those subreddits and contribute in a valuable and meaningful way. You can share your latest blog post on this subreddit and when the opportunity presents itself to share and self promote on relevant subreddits to your niche you can share to those subreddits.
Tip: Don't be spammy and don't post too many links. It's easy to get ghost banned and not even know it!
8. Create a Strategy
Write it all down and create a strategy, a traffic strategy.
Monitors your results, look at your starting point and progress.
Then, continue to check back in the future to see your growth. Never stop doing this. It will help you work toward boosting your traffic.
9. Email marketing
You can get traffic by emailing your list. It's as easy as sharing your latest post in an email or sharing some knowledge you recently learned, tips, best practices, etc.
All these activities can drive traffic back to your blog.
10. Forum Posting
Next, you need to start posting to forums. Put the URL of the blog in your forum signature (don't spam forums saying "look at my blog").
If you just join in the conversation naturally, then people will get curious and you will get a few more readers. If the forum you post in is also to do with a similar topic to your blog then you will probably get repeat readers from it!
Try to find the most popular forums in the niche you are writing about. To find them, just go over to Google and search for your niche keyword plus 'forum' and you should get a list.
Try to find forums with at least a few thousand active members.
Make sure to do trackbacks and pingbacks to other blogs that you have linked to so that they know about you.
When people find out that you have talked about them, they will come to see what you said. So will some of their readers.
Talking about popular stories from popular blogs may get you more than just a few visitors too.
11. Increase Blog Traffic by Being Consistent
You need to keep blogging consistently! Nobody will return to a blog that is updated monthly or only occasionally.
You need to add more content regularly, especially in the early stages of getting your blog noticed. This is hugely important.
Consistency is what will pull everything together.
Follow through, continue your efforts, be consistent and you'll start seeing results.
There you go, 11 ideas to increase blog traffic.